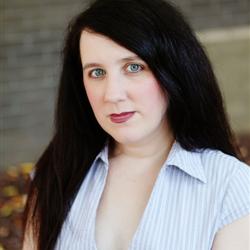 USA Today Bestselling author, Kerri Nelson survived a fifteen year career in the legal field before she took pen to page.  Now, a multi-published best-selling author of over 27 novels and novellas, Kerri is an active member of both Sisters in Crime and International Thriller Writers.
As a mentor to other authors, Kerri has successfully developed her popular Book Factory Method and assisted dozens of authors achieve publication via pitches crafted in her Pitchworthy class. Kerri has been a mentor and writing coach for a decade and specialized in writer productivity methods.
In 2018, Kerri launched the Work At Home Mom Academy to expand her reach to women seeking a better career. Here you'll find access to private life and business coaching and premium programs. 
Her cozy mystery series "The Working Stiff Mysteries" included two USA Today Bestselling novels and multiple Amazon #1 Bestsellers. The series is currently out of print, but there's a rumor that it is coming back better than ever in 2020 with a whole new spin off series in store. So, stay tuned…